Lets start first on how I got the idea, what game did I enjoy on mobiles? a runner game! What is bad in a runner game? it gets old/repetitive fast, many of runner games offer alternate characters and sometimes stages so it is more interesting to play over and over to collect more coins to buy more unlockables or pay real money to skip hours of farming. BnB mobile game commerce.
I found swiping sideways and timing jumping and sliding gets boring after a while, so I thought I'd spice it up with another genre: RPG.
Classic turn based RPG is simple enough but offers less interaction, so I thought I'll go with a more interactive RPG that you don't see much often these days: Paper Mario Style. And to spice it up more: micro games like Wario Ware for some special attacks.
While the whole concept looks pretty interesting, first time creating for mobile games I discovered I had to cut down much in the graphics department. (I might consider a steam port if it grows popular enough with more suitable inputs).
Anyway, here are some screenshots, and appreciate feedback.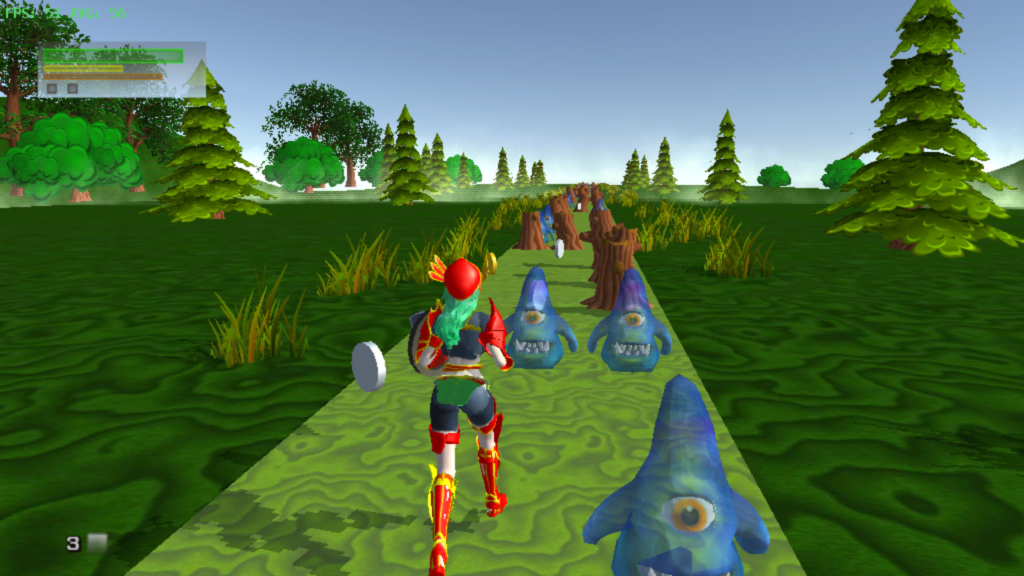 Classic runner screen, but you are not 1-hit-KOed, hence the HP meter (also stamina, hunger -> gluttony, block points)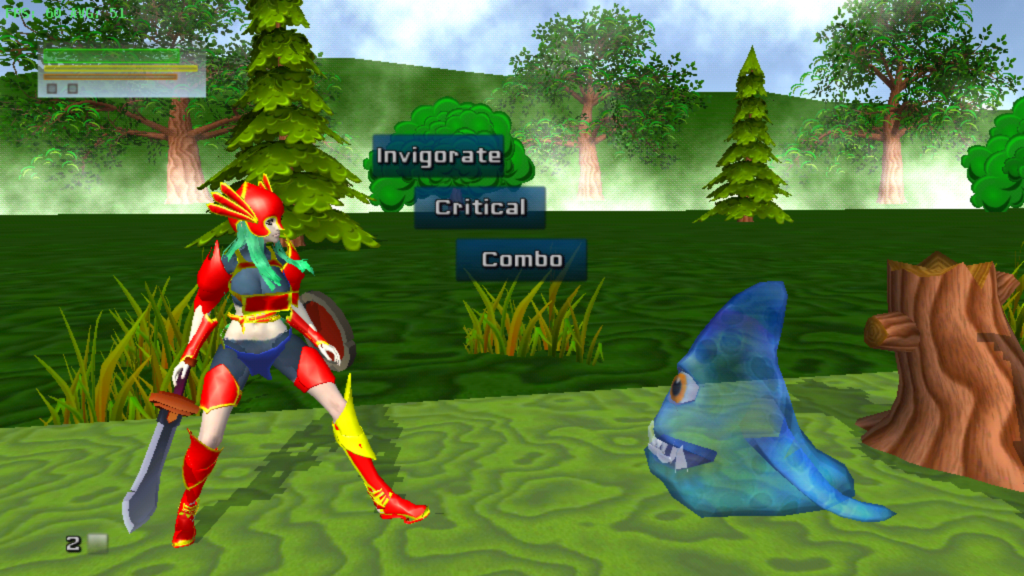 Classic Battle menu appears after bumping into a slime. Combo is the default "attack" command.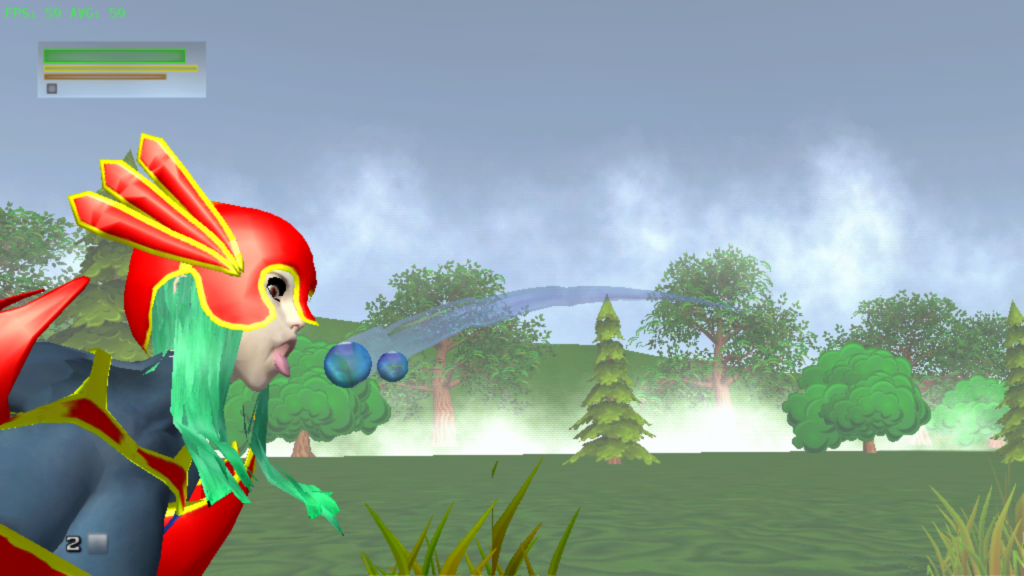 Special interaction to on of slime attacks, you try to eat his projectile (which should taste like sweetened water) to sate your hunger and restore HP, moving your head in the wrong direction and it hits your face for the opposite effect.